BUSHEY DURING THE GREAT WAR:
A VILLAGE REMEMBERS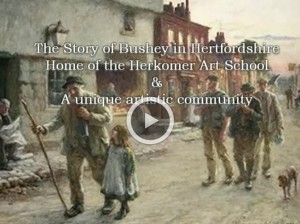 New book now available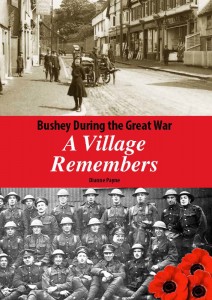 From Bushey Museum, Rudolph Road, Bushey
Open Thursday to Sunday 11 am to 4 pm
£11.95
Mail order: £15.95 (inc p&p)
www.busheymuseum.org
All proceeds to Bushey Museum
'An impressive follow-up to a superb exhibition.
Well researched and illustrated.
A must-read for all local residents and anyone who
cares about our social history.'
Barry Hyman
'An insight into the impact of war
on individuals and a local community.
A fascinating read focussed at the human level.
Stories of men commemorated on local memorials
… and much more.'
Ann White
BIOGRAPHIES
of
370  Bushey & Oxhey Servicemen
who died during The Great War
are now available here online