Archive
Poppies of Remembrance
Tucked away quietly in Bushey Heath is a magnificent garden that is open daily to the public. It is the garden of Reveley Lodge, 88 Elstree Road, a Victorian house bequeathed to Bushey Museum in 2003. Nicholas Boyes, the professional gardener, has recently planted a swathe of Flanders poppy seeds there in memory of two young men, from very different backgrounds, who once lived on the Reveley estate and died for their country. The poppies will bloom for the first time in August 2014, when the Bushey Commemoration Project holds its exhibition, 'Bushey during the Great War: A Village Remembers'.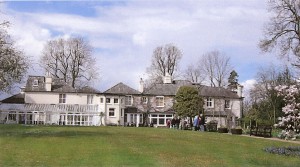 Edmund Johnson was the eldest child of a wealthy London tinplate manufacturer, who purchased Reveley Lodge, a large country house with eighteen rooms, in 1902. Edmund was then fourteen and had just started boarding at Rugby, the public school in Warwickshire, where he joined the school Cadet Corps.  His younger sisters, Barbara and Helen, were taught by a governess at home. During the school holidays Edmund played tennis on the lawn and enjoyed the woodland area in the four-acre garden. In 1909 his father decided to let Reveley Lodge to tenants and the Johnson family moved briefly back to London before settling at Braithwaite Fold in Windermere, Westmoreland.
When war broke out, Edmund volunteered immediately, enlisting on 4 September 1914 as Private 33637 with the Public Schools Battalion of the Middlesex Regiment. Aged 26, 5'8″ in height, with 'a light complexion, blue eyes and light brown hair', he wore spectacles and gave his occupation as 'a manufacturer'. He trained at various army camps in England, wearing civilian clothing and drilling with broomsticks, lengths of wood or gas piping until military equipment arrived. In May 1915, Edmund was discharged from military service with signs of tuberculous pleurisy so when his Battalion was sent to Boulogne on 17 November that year, he was unable to join them. Later, with his health restored and keen to serve abroad, he re-enlisted as Private G/40280 with the 1st Battalion of The Queen's (Royal West Surrey Regiment). He fought with them on the Western Front until he was killed in action on 12 April 1918, at the aged of 31. He is remembered with honour on the Ploegsteert Memorial to the Missing in Belgium.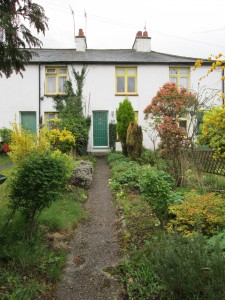 Next to Reveley Lodge stands a row of 'two-up two-down' cottages. Built earlier than the big house, they were purchased and became part of the estate, rented out to servants or tenants. From about 1905, 7 Reveley Cottages was home to Charlie Payne, the eldest of seven children. His father was a sewage farm labourer and Edmund Johnson's father was his landlord. Charlie was a pupil at Ashfield School in School Lane, Bushey and by the time he was fourteen, he was employed as a grocer's assistant. If Charlie and Edmund ever met, they are unlikely to have had much in common.
When war was declared, Charlie enlisted immediately as a volunteer with his school friends, Arthur Baldock and George Rodway, from Windmill Lane. They all joined the Rifle Brigade and served in France and Flanders. Charlie, Rifleman S/13021, was killed in action on 7 January 1916, aged 20, and is remembered with honour at the Menin Gate Memorial to the Missing at Ypres in Belgium. His school friend, George Rodway, died of wounds in France on 5 May 1917, aged 20. Charlie and George are both commemorated on the Bushey Memorial on Clay Hill and at St Peter's Church, Bushey Heath.